Boris is a rescued snake.
Not sure of age but I have had him at least 5yrs...during which time he has tripled in size and calmed down a lot....not hitting the glass anymore anyway...probably not the friendliest python...but tolerant.
As of today he hasnt eaten since Early June 2019.
Has knocked back 4 xl Rats over the last month which he would normally easily gobble.
He is quite healthy looking...and gets out in the garden regularly. The only difference is no matter where I put him....usually in the frangipani tree...he heads strait for the same corner near a huge old gum tree and I have to pull him up before he goes throught the wire fence....its like hes on a mission....there are wild Diamond Pythons in the area...could he be sniffing round for a mate?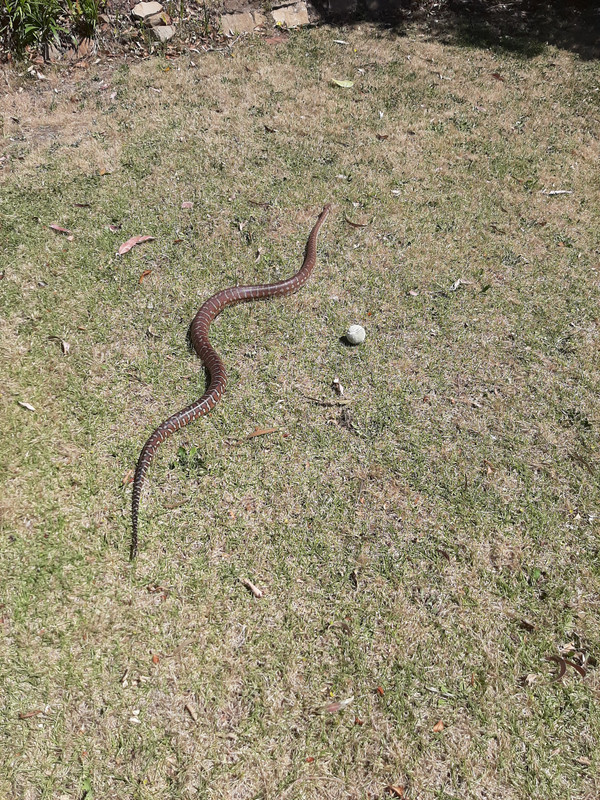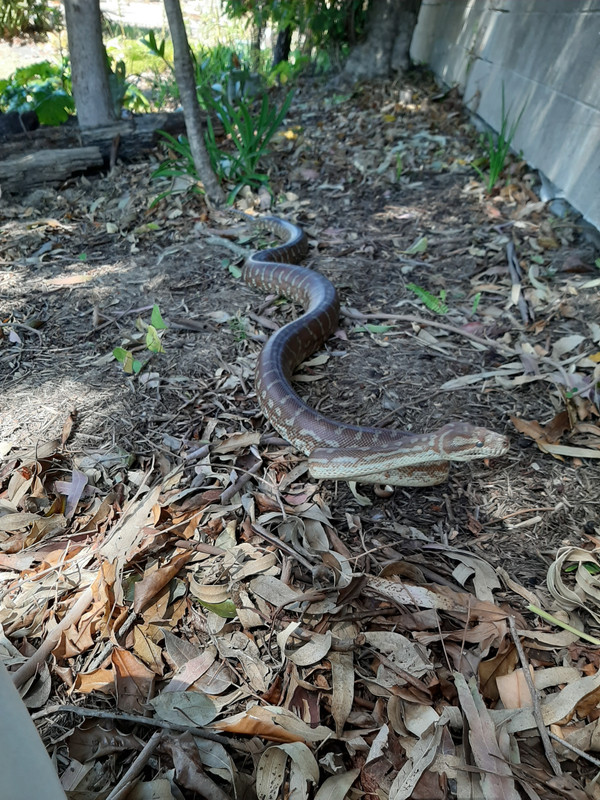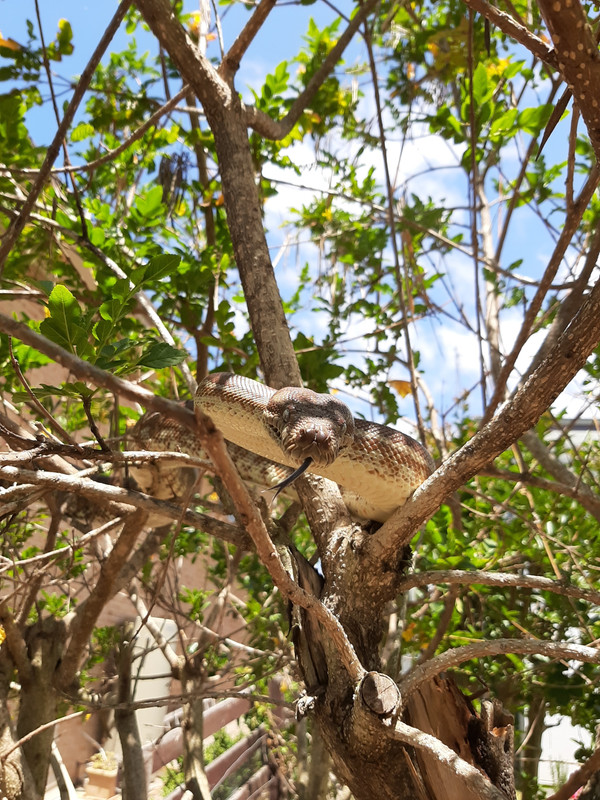 Should I be concerned?
Cheers.